...the flat chick on the end.
Cheerfully stolen from
Greg Beck
, one of my daily reads.
I have generally sworn off posting nudes, but this woman is so frigging beautiful, her face was the first thing I noticed, believe it or not. I chickened out in my chick post below, down there somewhere, and substituted a link to another beautiful woman, because I was afraid to post this picture. I always regret it when I am not true to myself, so I finally post this goddess.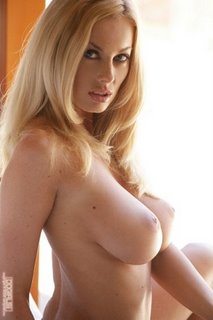 Simply stunning...
.